ALUMINIUM
Aluminium or aluminum is a chemical element with symbol Al and atomic number 13. It is a silvery-white, soft, nonmagnetic and ductile metal in the boron group. By mass, aluminium makes up about 8% of the Earth's crust.
It is the third most abundant element after oxygen and silicon and the most abundant metal in the crust, though it is less common in the mantle below. The chief ore of aluminium is bauxite.
Pure aluminum is relatively soft and not the strongest of metals. When melted together with other elements such as copper, manganese, silicon, magnesium, and zinc, however, it forms alloys (a substance composed of two or more metals or of a metal and a nonmetal) with a wide range of useful properties.
ZORBA
Zorba is as a 'shredded and pre-treated non-ferrous scrap metals, mostly originating from scrap vehicles or waste electronic equipment. It is a mixed non-ferrous metals consisting primarily of aluminum generated by eddy-current separator or other segregation techniques.
ALUMINIUM EXTRUSIONS
Extrusion is defined as the process of shaping material, such as aluminum, by forcing it to flow through a shaped opening in a die. Extruded material emerges as an elongated piece with the same profile as the die opening. It contains clean aluminum extrusion including mixed mill finish, painted and anodized extrusion. Material should be free of zinc, iron, felt, plastic, paper, cardboard, dirt or other containments.
ALUMINIUM WHEELS
ALUMINIUM ALLOY WHEELS ARE ALSO KNOWN AS TROMA. SHALL CONSIST OF CLEAN, SINGLE-PIECE, UNPLATED, FREE OF ALL INSERTS, STEEL, WHEEL WEIGHTS, VALVE STEMS, TYRES, GREASE, OIL AND OTHER NON METALLIC MATERIAL.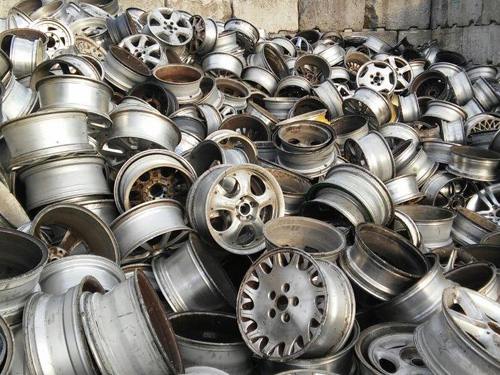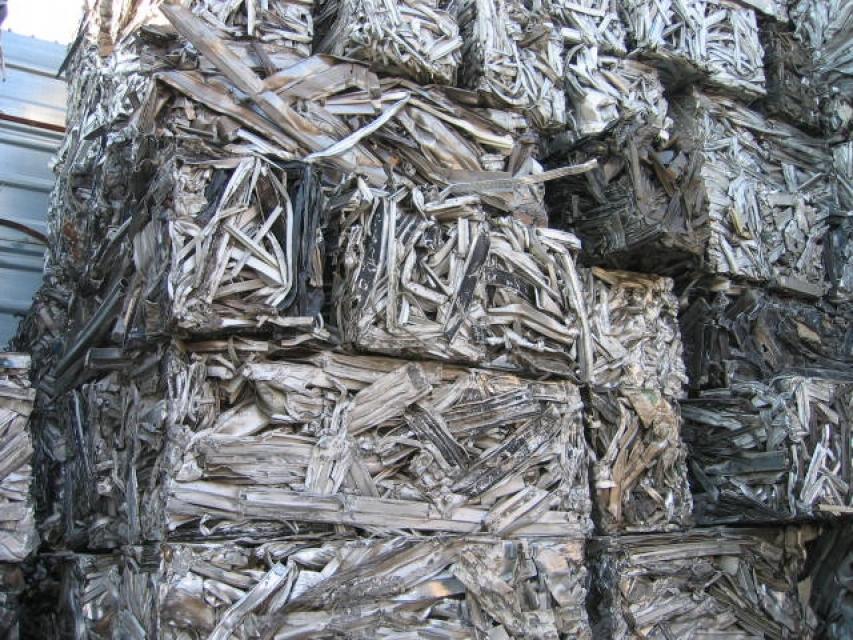 TAINT TABOR
Clean, mixed old alloy sheet aluminum. It consists of clean, old alloy aluminum sheet, venetian blinds, castings, screen wire, hair wire, food or beverage containers, shells, airplane sheet, bottle caps, plastic, dirt and other non-metallic items including oil and grease up to 5%.
TENSE
TENSE SHALL CONSIST OF ALL CLEAN ALUMINIUM CASTINGS WHICH MAY CONTAIN AUTO AND AIRPLANE CASTINGS BUT NO INGOTS, AND TO BE FREE FROM IRON, BRASS, DIRT AND OTHER NON METALLIC ITEMS. OIL AND GREASE NOT TO TOTAL MORE THAN 2%.
CAST ALUMINIUM SCRAP
Cast Aluminium is usually found in engine blocks and in different parts of the car. This aluminum looks heavy, but in fact is comparatively light and most of the time has oil from the engine in it.
RADIATORS
Radiators are units that are used for cooling, varieties of appliances and machines. In the scrap metal industry, they can be referred to ACRs, aluminum/copper radiators, copper fin and brass radiators. Radiators allow engines or machines to cool or push cool air by passing the cooling agent through the unit. Mostly found in car, trucks, forklifts and other vehicles. This usually has black plastic ends and will be made of aluminum and is silver in colour. Usually found towards the front of the car's engine, the radiators can be bulk and look like they aren't worth much but that's not the case. They are worth a great deal of money if carefully removed.
ACSR / IAW CABLES
ALUMINIUM CONDUCTOR STEEL REINFORCED / INSULATED ALUMINIUM WIRE IS A COMBINATION OF STEEL AND ALUMNIUM WIRE OF VARIOUS CONFIGURATIONS WITH EXPECTED MINIMUM ALUMNIUM RECOVERY AS MUTUALLY AGREED BETWEEN SELLER AND BUYER. MATERIAL TO BE FREE FROM OTHER WIRES AND CABLES UNLESS MUTUALLY AGREED UPON.
ALUMINIUM PAINTED SIDINGS
SHALL CONSIST OF CLEAN, LOW COPPER ALUMINIUM SCRAP, PAINTED ONE OR TWO SIDES, FREE OF PLASTIC COARING, IRON, DIRT, CORRISION, FIBRE, FOAM, FIBREGLASS BACKING OR OTHER NON-METALLIC ITEMS.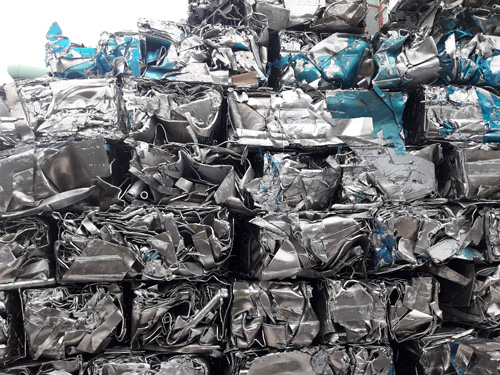 TOUGH TABOO
Shall consist of new, clean, uncoated and unpainted low copper aluminum scrap of two or more alloys with a minimum thickness of 0.015 inches (.38 mm) and to be free of 2000 and 7000 series, hair wire, wire screen, punchings less 1/2 inch (1.25 cm) diameter, dirt, and other non-metallic items. Grease and oil not to total more than 1%. Variations to this specification should be agreed upon prior to shipment between the buyer and seller.
ALUMINIUM TURNINGS
Shall consist of clean, uncorroded aluminum borings and turnings of two or more alloys and subject to deductions for fines in excess of 3% through a 20 mesh screen and dirt, free iron, oil, moisture and all other non-metallic items. Material containing iron in excess of 10% and/or free magnesium or stainless steel or containing highly flammable cutting compounds will not constitute good delivery. To avoid dispute, material should be sold on basis of definite maximum zinc, tin and magnesium content.
ALUMINIUM PUCKS
Aluminum Pucks are circular cylindrical pieces of metal that are available in custom diameters and heights. Aluminum pucks can be used in a multitude of applications and in various types of electronic and strength experiments. Puck diameters are available in custom thicknesses. Materials are produced using crystallization, solid state and other ultra high purification processes such as sublimation.
URD CABLES
Underground Residential Distribution cables are used to run power from a mounted transformer to the service meter. These cables are highly rated for installation in underground duct or are directly buried in the earth.
LITHO SHEETS
Aluminum Litho Sheet Scrap consists of new, clean lithograph sheets. It may consist of 1000 or 3000 series alloys, but must be free of paper, plastic, excessively inked sheets and any other contaminants.